Refresh Your Interior Design with Wood-Look Tile in Marrero, LA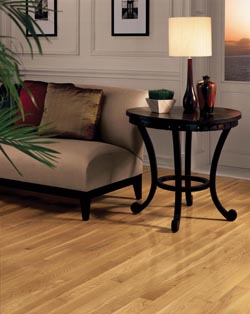 Give your home a stunning, new look with Acadian Flooring America. We are a leading supplier of wood-look tile in Marrero, LA. When you visit our showroom, you may take advantage of personalized service that gets results. Whether you are remodeling a single room or your entire home, we're here to help you find the right flooring to meet your needs.
It all begins with our personalized flooring services. Our helpful and friendly showroom associates take the time to learn about your project and then help you find the right products. On top of that, we facilitate installation services. At every step of your project, you have our unwavering support.


Ceramic and Porcelain with a Natural Appeal
Hardwood flooring has set the standard for timeless elegance in interior design. Now, homeowners have the chance to enjoy the natural beauty of wood in any room they like. Ceramic and porcelain tile that looks like wood offers a good balance between form and function. Our showroom offers a variety of tile flooring options that will give any room in your home a distinct ambiance.
Ceramic and porcelain tile give strength and aesthetic appeal to your home. With its solid surface and water-resistant finishes, ceramic tile that looks like wood planks adds more flexibility to your interior design. The distinct advantages of this flooring material include:
Natural Appearance: The primary draw of wood-look tile is its ability to emulate the appearance and texture of its solid hardwood counterparts. This flooring material is available in a variety of designs that resemble popular hardwood species, like mahogany and pine.
Durability: Ceramic and porcelain are crafted from clay, giving it a dense composition. As a result, tile flooring withstands the rigors of everyday foot traffic, bumps, scrapes, and impacts easily. This ruggedness also makes this flooring easy to clean and maintain.
Water Resistance: Porcelain and ceramic wood tile include resilient finishes. This treatment provides a protective coating that repels water and most liquids. Spills and accidents may be cleaned up easily.
Design Flexibility: With wood-look ceramic or porcelain tile flooring, your design options are virtually limitless. Tile flooring does not warp or bend when exposed to moisture, which allows you to enjoy the appearance of hardwood in areas like the basement, bathroom, and kitchen.


Installation You Can Trust
Visit our showroom, explore your remodeling options, and realize your project ideas. We're here to help everything go right. Our showroom features samples of porcelain and ceramic tile from the leading manufacturers. We can even help you find the perfect flooring that meets your needs.
Ensure the beauty and longevity of your new flooring when you let us handle your installation project. Our in-house flooring experts will handle all of the details, which ensures that you get picture-perfect results that you may enjoy for years to come.



Contact us and arrange a consultation for wood-look tile. We serve property owners throughout Marrero, LA, as well as Westwego, Avondale, Harvey, and the New Orleans Metro area.