Waterproof Flooring in Marrero, LA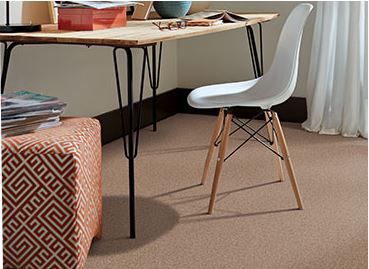 When it's time to stop worrying about spills on your beautiful home flooring, come see us at Acadian Flooring America. As the area's most recommended flooring showroom, we have the solution you're looking for. Our comprehensive inventory of waterproof flooring in Marrero, LA, includes many styles that are just as convenient as they are eye-catching and compatible with any design preference. The waterproof flooring at our store is sure to make your home life a breeze. Thanks to today's production techniques, you can enjoy a luxurious carpet, vinyl, or laminate floor without the usual stress about maintenance and messes.
The wide assortment of waterproof materials we stock comes in numerous textures and colors to fit your interior design goals. Speak to our knowledgeable associates about our waterproof carpets and other options made by such trusted, industry-leading names as:
Innovia
Bruce
Tigressa H2O
Shaw LifeGuard
Armstrong Audacity
Downs H2O
Mohawk


The Ideal Flooring Solution for Active Households
If you are like many homeowners, you want an easy-to-maintain alternative to typical flooring without sacrificing the appearance of your home interior. Among our flooring styles, you'll find contemporary and traditional options that feature the added benefit of remarkable moisture resistance. As hard-to-scuff, low-maintenance floor coverings, our waterproof vinyl and other flooring items in our showroom stand out as local favorites.
These flooring solutions are ideal for bathrooms, kitchens, and busy households with pets or small children. Moisture damages your floor not only by staining the surface. The bigger problem is underneath the top layer of your flooring. Liquids cause warping and deterioration in the material, and it also damages the sub-floor, which can be expensive to repair.
But our waterproof vinyl plank flooring and other water-resistant items are specifically engineered to withstand moisture. With powerful, water-repellent underlayments as barriers, these materials offer an unbeatable defense. Also, our waterproof carpets are finished with stain and soil-repellent compounds. When you pick the waterproof flooring at our showroom, you get superior performance at a great value.


Professional Flooring Installation
Whatever variety of water-resistant flooring you decide to use, you get the most out of your purchase by letting our professionals provide convenient installation services. Our flooring experts make sure that your new waterproof flooring is properly installed for optimal performance, longevity and visual appeal, whether in the bathroom, kitchen, or anywhere else in your home.
With our high-performance flooring products, you enjoy peace of mind knowing that spilled drinks and pet accidents won't spoil the luxurious look of your home's floor. Our friendly associates are ready to show you what makes us the showroom where friends send friends.



Contact us for an estimate on our waterproof floor materials. We proudly serve customers at our flooring showroom in Marrero, Louisiana.