Beautify Your Home with Luxury Vinyl Flooring in Marrero, LA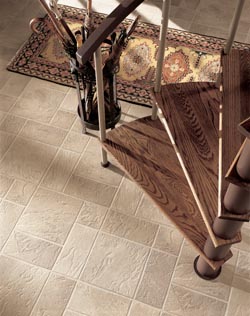 You have the power to create beautiful interiors at Acadian Flooring America. We are your source for eye-catching luxury vinyl flooring in Marrero, LA. When you visit our showroom, you will gain the assistance you need to plan a successful remodeling project. Thanks to our selection, personalized approach to service, and exceptional installation options, we empower you to attain picture-perfect results that will last.
Explore your interior design options. At our showroom, the possibilities are virtually limitless. We've teamed up with the well-known manufacturers to offer a vast array of luxury vinyl tile and plank flooring. Samples of our products are on display at our showroom. Available in different designs and styles from a wealth of brands, it's easy to pick your favorites and plan your re-flooring project with us. If you can't decide, our knowledgeable associates are on-hand to assist you. From start to finish, you have our support.


Luxury Vinyl: Always the Smart Choice
With luxury vinyl flooring, you never have to make compromises between aesthetic appeal and functionality--it combines the best of both worlds. Available in luxury vinyl plank and tile sizes, this flooring goes well in virtually any room in your home. Other advantages include:
Everyday Durability: LVT and LVP flooring are built to last. They incorporate composite materials to create a resilient, non-porous surface that repels dirt, dust, and spills. This gives the flooring great impact and scratch resistance: great features if you plan on flooring high-traffic areas like the kitchen, bathroom, or common areas.
Ease of Maintenance: Luxury vinyl is highly resistant to water and dirt. The surface does not stain easily, so spills and accidents may be cleaned up quickly and with little hassle. Thanks to this flooring's durability, luxury vinyl is a smart investment for busy households that have children and pets.
Design Versatility: Establish the ambiance of any room seamlessly. Luxury vinyl flooring is compatible with many interior design motifs, as it is available in so many styles. Additionally, this material successfully mimics the appearance and texture of natural materials like solid hardwood and ceramic tile. It's a sensible investment that gives your rooms an elevated sense of style.


Perfected Installation: Putting on the Perfect Finishing Touches
Revitalize the look, feel, and appeal of your home with confidence. Our selection of luxury vinyl plank and tile are matched only by our stellar customer support. We offer luxury vinyl flooring installation by skilled professionals. Our expert installers do the hard work and cover the details, so that you enjoy your new flooring on your schedule.
Our installation team is well-trained and experienced in flooring projects of any size and complexity. We do things the right way, which ensures your flooring looks great and lasts a long time. Whether you are working on a single room or your entire interior, our team is here to do the heavy lifting.



Contact us and arrange a consultation for luxury vinyl flooring. We serve property owners throughout Marrero, LA, as well as Westwego, Avondale, Harvey, and the New Orleans Metro area.