Offering Coverings for Windows in Marrero, LA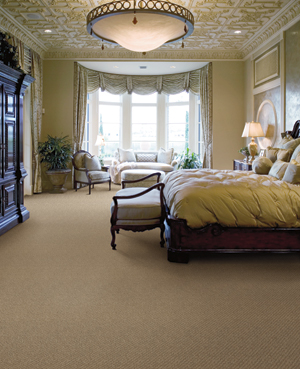 If your windows in Marrero, LA are looking lackluster, spruce up your home with stylish window treatments from Acadian Flooring America. Though we're known for our beautiful, diverse selection of flooring products, we also carry an impressive selection of blinds, curtains, drapes, and shades. Visit our showroom to browse our vast product inventory and share your aspirations with our design experts. With our help, you'll find the perfect choice for your home that satisfies your aesthetic preferences as well as your budget.
As a division of Flooring America, we're able to leverage our nationwide network and resources to provide ambitious shoppers with luxurious yet affordable home furnishings. We carry features from the industry's most respected names such as Graber, Hunter Douglas, and many more. Whatever brand you prefer, you'll come away with a window covering that complements your interior without sacrificing performance or quality.


Offering Many Window Treatments for Your Home
Any sensible homeowner plans investments that not only improves their property but also reflects his or her sense of style. When it comes to your windows, it's crucial you choose a feature that is equally attractive and functional. We're proud to offer window treatments that bring out the best in our customers' homes. Whether you're looking for greater control over the light the spills into your home or you wish to enhance your interior atmosphere, we're confident you'll find a choice that's right for you. Learn more about home features we have available.
Blinds: Blinds are a highly coveted option in the window covering world. However, don't discount them because of their popularity. Due to advances in manufacturing, blinds have come a long way in recent years. Today, we proudly feature blinds composed of wood, vinyl, and different fabrics.
Drapes: When you are you looking for an elegant home addition; consider installing drapes in your bedroom, dining room, or living room to bring a touch of class to your indoor space. Floor-to-ceiling drapes are sure to make a statement wherever you place them.
Curtains: Coveted for their instantly recognizable silhouette, curtains are timeless options for nearly any room in your home. Choose an ideal combination of materials, patterns, and thicknesses to create a cozy or airy atmosphere that you'll surely love.
Shades: Sometimes, design simplicity will create a more cohesive look for an interior space. If "busy" accurately describes your home, be sure to take a look at our selection of shades. With so many colors to choose from, we're confident you'll find a desirable treatment that suits your needs.


Window Covering Maintenance Advice
After you've chosen the perfect coverings for your windows, it's in your best interest to ensure they look beautiful and last for years to come. By cleaning them regularly with material-safe cleaning products, you can preserve the original color and texture. With routine maintenance, no matter what option you choose from our available lines, you can feel confident knowing your investment will continue to satisfy long after the installation.



Contact our showroom to learn more about our unique window treatments. We proudly serve homeowners in Marrero, Westwego, Avondale, Harvey, and the New Orleans Metro area of Louisiana.